White Paper: How Conversational Interfaces Improve Consumer Engagement and Call Center Efficiency in Healthcare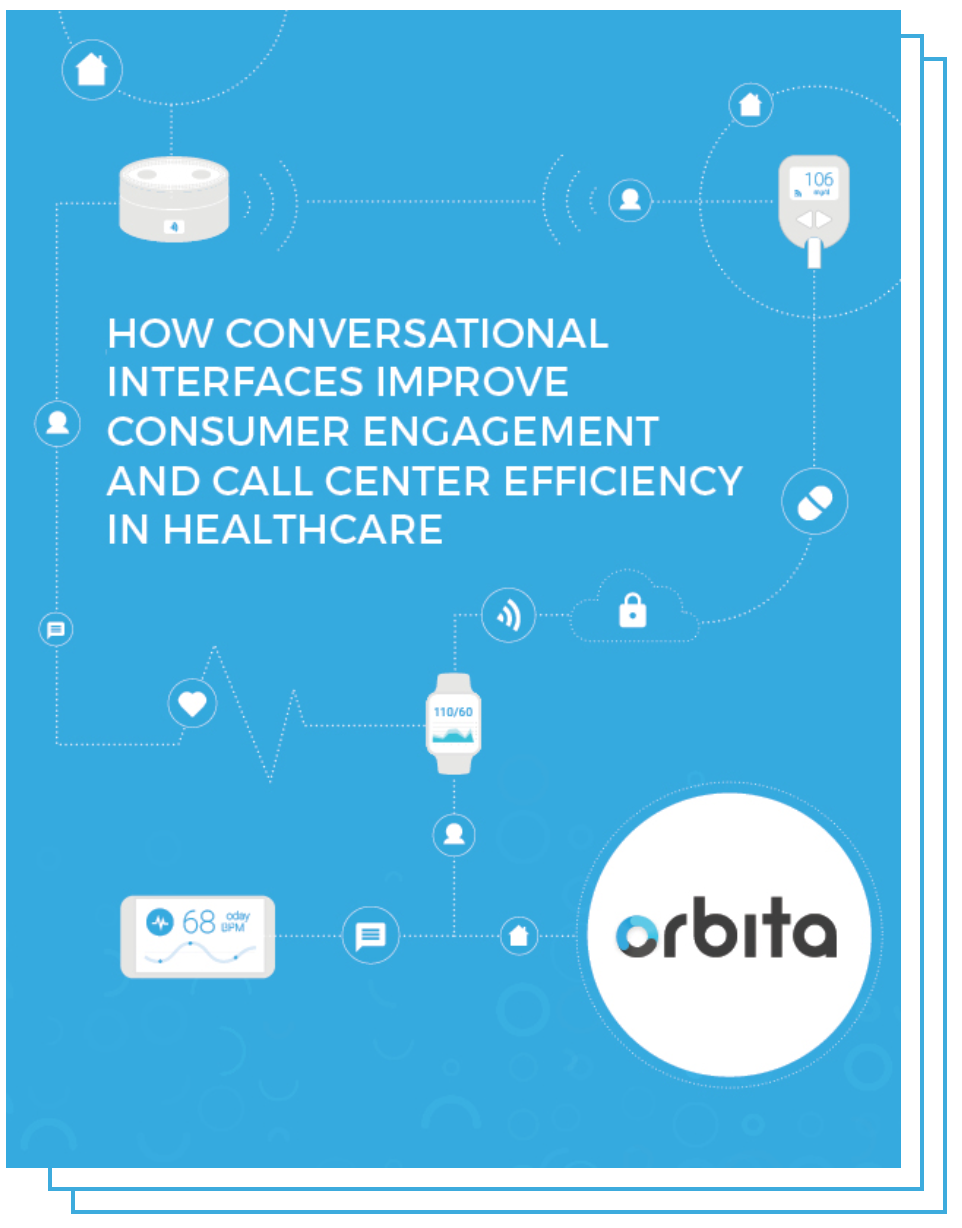 The use of voice-powered virtual assistants is rising rapidly, with no signs of slowing.
In 2016, Amazon sold seven million Alexa devices.

In 2017, the number was 10 million.

Through mid-2018, consumers purchased an estimated 50 million Amazon Echo devices.

Google Assistant is available on more than 200 million smartphones in the U.S.
Deployments of other AI-driven voice and chatbot applications are also on the rise.

Healthcare is poised for radical change. Major healthcare brands like the Mayo Clinic and Cigna are tapping voice assistant technologies to drive consumers to their high-value content. Many other healthcare organizations are following suit.

What do healthcare executives need to know about new voice technologies, especially related to consumer engagement and call center optimization?

Download this Orbita white paper today to learn about five key drivers for using conversational interfaces in today's changing healthcare landscape. Come away with powerful information about using conversational interfaces to improve consumer engagement and call center efficiency—while also impacting key healthcare aims for better outcomes, lower costs, and improved patient satisfaction.