White Paper: The Ten Principles of Conversational Design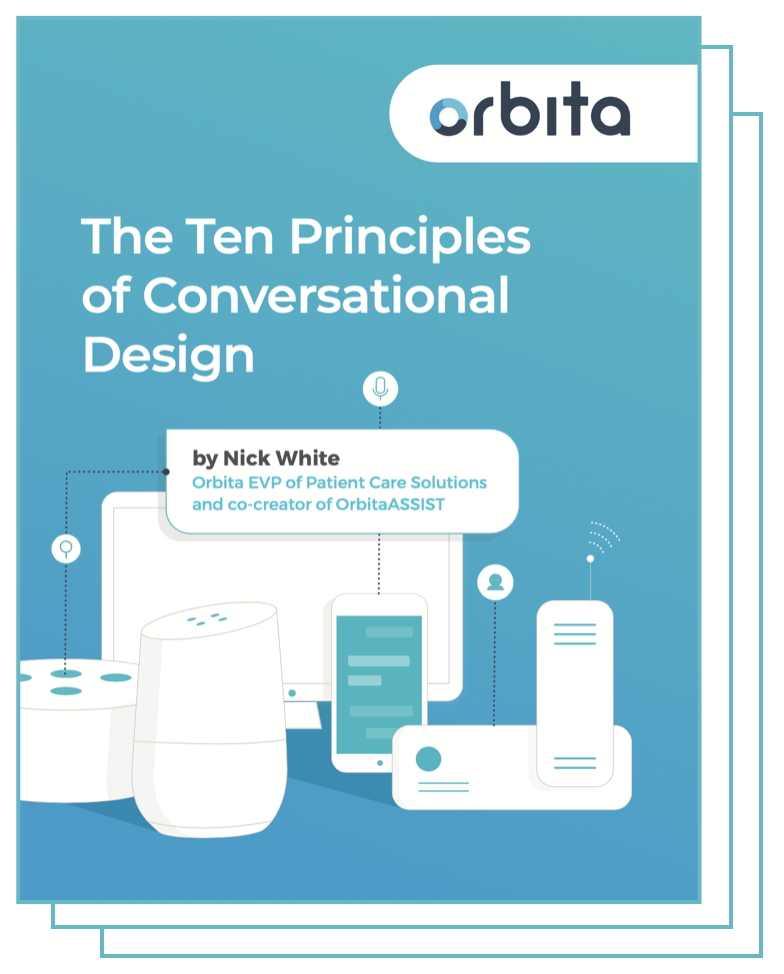 Read white paper by Nick White, Orbita EVP Patient Care Solutions to refresh your knowledge on best practices for designing conversational experiences.
When we started the journey of designing OrbitaASSIST (Orbita's virtual bedside assistant solution), there was very limited guidance available around conversational design for virtual assistants. As we built our ASSIST, we identified 10 key design principles for optimizing the user experience and interactions that truly delight and engage.
In this white paper, Nick shares Orbita's view on some of the key aspects of conversational design that have helped to create a multi-award winning solution changing the lives of patients and nurses. This white paper is designed as a starter guide to support conversational designers as they build their applications.