White Paper: Powering the Healthcare Digital Front Door and Reducing Clinician Burden with Conversational AI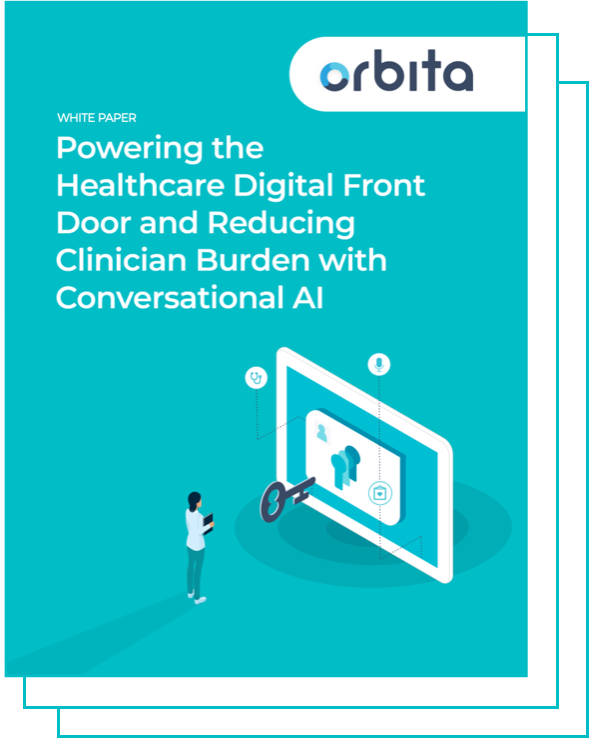 Download this Orbita white paper to learn best practices for leveraging the digital front door in healthcare to reduce clinician burden and create meaningful efficiencies.
Clinician burnout is well-established and has been studied for well over a decade. The health IT community has responded with efficiency tools, training, and programs for clinicians, with a lesser focus on using consumer and patient-facing digital tools to offload this burden by automating processes and equipping clinicians to practice at the top of their license.
Read this white paper to gain insights about:
Empowering patients to check their symptoms, find locations, and get recommendations on next steps for care

Reducing administrative tasks and patient messages for providers while enhancing the patient experience

Providing out-of-the-box 'campaign-based' outreach that automates pre-visit screening, flu reminders, etc.