White Paper: How Pharma Can Transform the Patient Experience: New Ideas and Trends for Innovation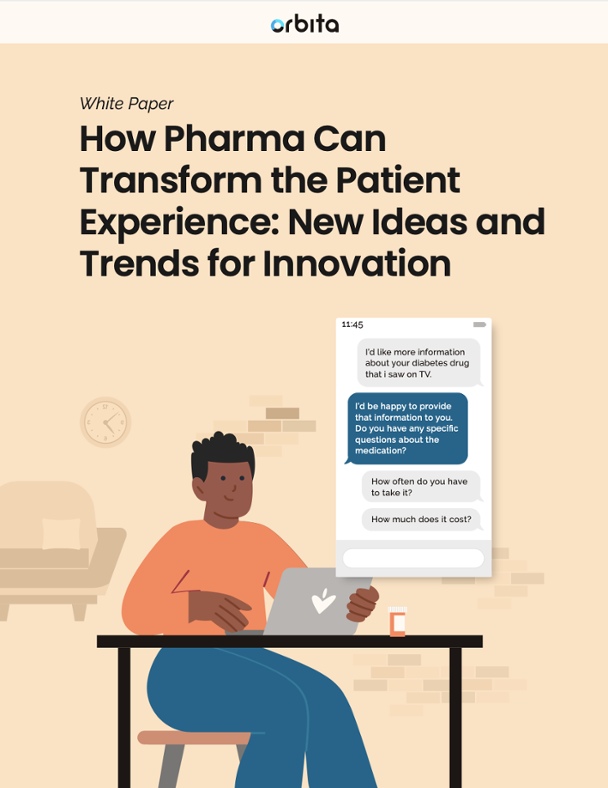 Download this Orbita white paper to learn best practices for how pharma brands can engage patients throughout the patient journey with conversational AI.
As the healthcare industry shifts toward virtual care throughout the COVID-19 pandemic, the demand and necessity for greater patient centricity has rapidly grown. Applying even more pressure is the downwards trend of medication adherence rates, which is already a significant obstacle in patient care.
This white paper explores how pharma brands are investing in digital tools as virtual care becomes the norm.