Guide: Employee Health Return to Work Strategies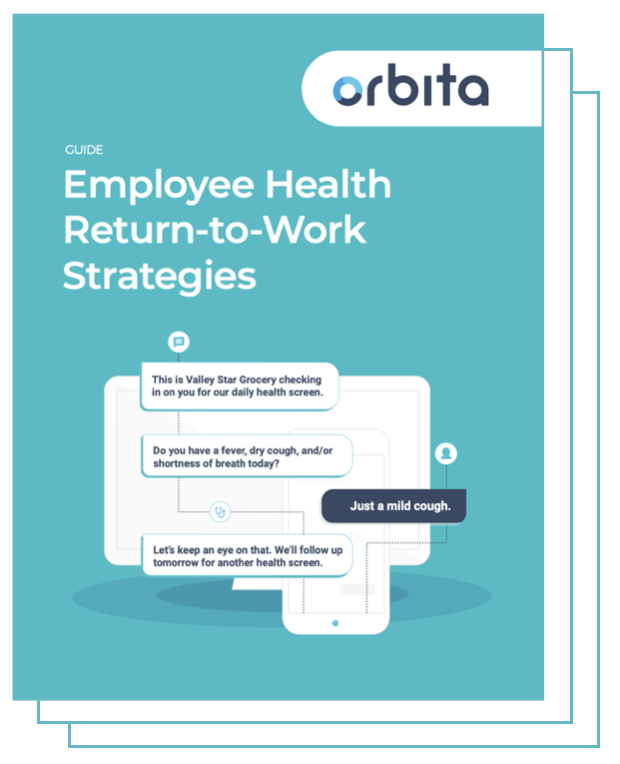 Download this Orbita guide for implementing a safe and efficient return-to-work and reopening process.
Many employers have little to no experience with a global pandemic, much less navigating the complex and ever-changing demands related to a full return-to-office process.
In this white paper guide, we summarize the areas that your organization will need to address, including key resources from Johns Hopkins, Cleveland Clinic, Centers for Disease Control and Prevention (CDC), U.S. Department of Labor, U.S. Equal Employment Opportunity Commission, and more.