White Paper | Driving Patient Engagement with a Proactive, Omnichannel Approach to Healthcare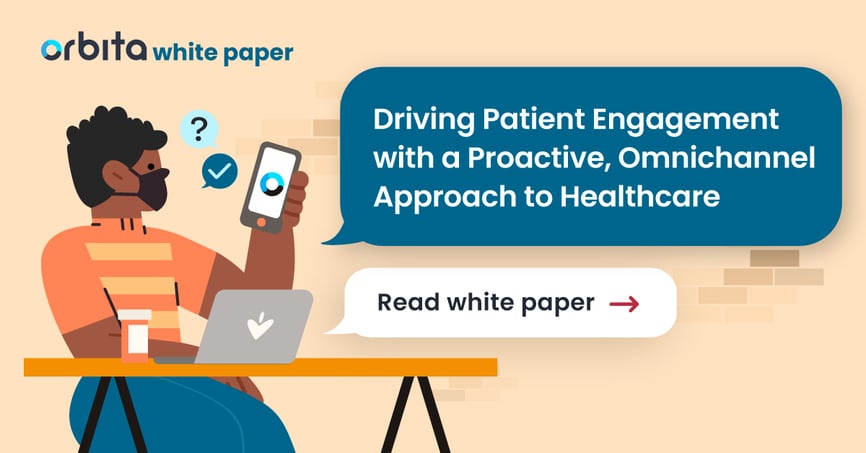 For years, healthcare organizations have operated around episodic appointments and communication (or lack thereof). This has left significant gaps in the patient's care experience and resulted in a disconnect within the care team and between a patient and their healthcare providers (HCPs).
The Orbita Outreach module helps organizations deploy intelligent virtual assistants that proactively communicate reminders, notifications, assessments, and next steps. Manual outreach is costly and challenging and oftentimes utilizes only one channel (such as a phone call or text message). Harnessing AI-led cascading outreach programs that span multiple channels including SMS, email and phone significantly improves patient engagement.
Effectively reach patients on the device/modality of their choice
Engage patients early on in their care journey

Automate outreach to promote and scale proactive care models without overwhelming HCPs with manual outreach

efforts

Create higher patient conversion with a cascaded communication strategy
Explore best practices and resources around proactive outreach: