Beyond the 'Bot: Revolutionize Your Website's Search Experience
The webinar has ended. You can reach out with any questions you may have by filling out the contact us form to the right.
Free Zoom Webinar
12:00 – 12:15 p.m. ET
Wednesday, November 30, 2022
15 minutes. That's all it will take for you to learn about Orbita Blaze – and how it transforms healthcare websites into an easy-to-navigate search experience.
Join your colleagues to hear Orbita CEO Patty Riskind share how Blaze converts the entire website into an effective search engine.
Natural language tools mean patients can use familiar words and phrases
Intelligent conversational dialogs pose questions and uncover details so patients are guided to appropriate information and care
Orbita Blaze Screenshots: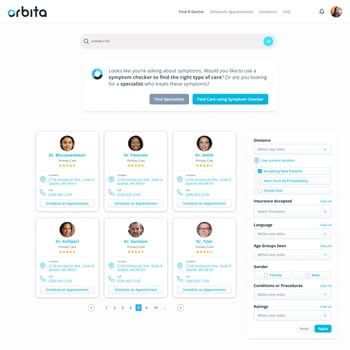 Step 1:
Patients describe what they are searching for in their own words.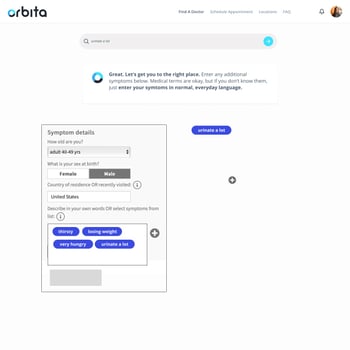 Step 2:
Blaze prompts patients to share further details to zero-in on the right care solution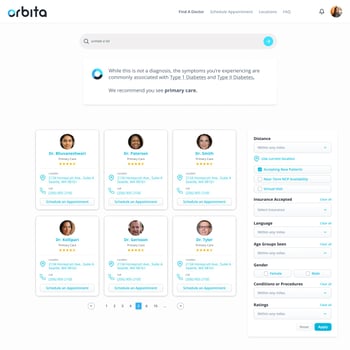 Step 3:

Blaze guides patients to appropriate care – and provides a list of possible providers.